Spring 2020
Note to our patrons: During the current public health crisis our energy is focused on the well being of our performers and patrons.  State, local, and national social distancing directives are fluid so we are unable to commit to the current schedule--or any schedule.  The Putnam Chorale and Bannerman Castle Trust are working hard to bring you this engaging work and wish our community a speedy and complete passage through these  trying times.  Please check back here for updates.
CURRENT SCHEDULE SUBJECT TO CHANGE: Sunday, April 26, 2020, 3:00 PM First United Methodist Church Brewster
Click for Brewster Tickets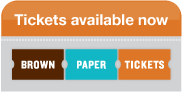 TICKET SALES SUSPENDED UNTIL EARLY APRIL DEPENDING ON PERFORMANCE DATES
Discount Hunchback Brewster tickets available: 
For a limited time, if you update your contact info on our mailing list, or opt-in to the list,
you will receive a discount code for $5 off  the regular prices. Click here to Opt IN.

Other Performances: 
Saturday, May 2, St. Luke Church, Beacon (visit BannermanCastle.org)
May 29, 30, 31 on Bannerman Island  (visit BannermanCastle.org)